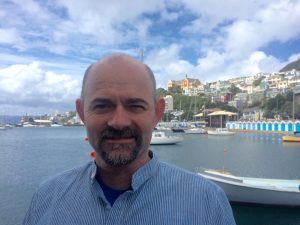 Paul is director of GeniusNet Research Limited, a niche technology business research and venture management consultancy based in New Zealand. GeniusNet is building a portfolio of holdings in emerging technology companies.
A serial entrepreneur, researcher, networker and occasional writer, he has a Bachelor of Science from Victoria University and a Master of Management from Massey University. In 2002 Paul set up ION, one of New Zealand's earliest social networking communities and a platform to share ideas about technology, innovation and entrepreneurship.
Paul is passionate about commercialising research, science and technology and promoting the role of innovation for economic development. In 2005 he received a Creative Wellington Innovation Capital post-graduate scholarship from Wellington City Council for his Masters research project looking at facilitation and ideation at the overlapping boundaries of creative clusters and networks.
In 2008 he co-founded ideegeo Group Limited an Internet technology services research and development provider incorporating fast growing global domain registrar iwantmyname. Paul exited the company in 2019 when it was acquired.
Paul was previously Chairperson of Unlimited Potential Wellington's leading ICT networking community and a co-organiser of numerous technology sector events. He is the New Zealand editor for Startup Digest, and a Startup Weekend organiser, mentor and judge.
Paul is currently an advisor at ThincLab UCE.
Current projects:
Co-founder, director and investor at Creative Forest.
Editor of New Zealand StartupDigest.
Advisor and Innovation Programme Support at ThincLab, University of Canterbury.
Startup Weekend organiser, mentor and judge.
Contact Paul or reach out on Twitter.