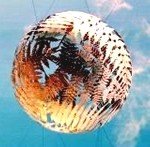 Last week Unlimited Potential successfully launched Wellington to the World (W2W) an annual demo-fest for technology innovators, entrepreneurs, mentors and investors. Four local technology entrepreneurs and four tech researchers from Victoria University pitched their projects to an attentive audience of almost 100 guests.
We always figured that combining a live networking event with a global video showcase would be a really cool way to promote Wellington's digital technology to the world, and early feedback indicates we certainly struck a positive note with this concept, especially amongst the investor community. New Zealand has too few events that celebrate entrepreneurial success so it's important that we grow W2W in the future.
It's also important that we open up the event to a wide audience. With KEA's help we will be circulating the presentations to over 25,000 ex-pat New Zealanders plus distributing the content around the NZ Trade & Enterprise network. Amazingly, one of the presenters received an approach from offshore the same day we posted the content online. Who knows what can be achieved once we actually begin to share the material out there.
A lot of people and organisations contributed to the success of the event. In particular I should mention both the Wellington City Council and the Wellington Convention Centre who were very supportive. Notably our video crew from Ocular Films went the extra mile to package the presentation content nicely. Unlimited Potential is also supported by career agents 920 as well as Gen-i and Grow Wellington. Thank-you all.
I'm also very proud that our company ideegeo Group Limited supported Wellington to the World with our time and resources. As a small technology start-up we are very mindful of the barriers facing New Zealand companies when it comes to connecting to markets offshore. We intend to continue our association with the event and encourage others to get involved as well.