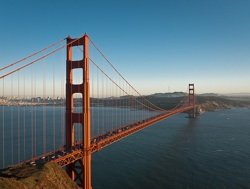 The state government of Victoria in Australia has recently taken up space at Californian tech incubator the Plug and Play Tech Center. The Australian contingent brings the number of nations represented to a dozen or so. New Zealand is not amongst them.
Plug and Play operate a private full service technology incubator at a handful of physical locations on the West Coast. The incubator is deeply embedded in the Silicon Valley entrepreneur ecosystem with linkages to local universities, major corporations, angel investor groups and leading venture capital firms. In less than four years, companies involved with Plug and Play have raised an astounding total of $450 million in capital.
For technology firms that are serious about scaling up, engaging meaningfully in the North American market is a necessity and there is simply no better way to do this than being in the company of peers and mentors. To help firms connect offshore, New Zealand Trade & Enterprise runs an excellent global programme called Beachheads. The North American advisory board is headed by the very able and well connected Bridget Liddell and is a virtual offering rather than a physical incubator. But selection criteria are tight and they won't look at any company doing less than $5 million revenue per annum.
So where does this leave early stage firms? Going it alone is simply not an option. The U.S. is a huge and complex market with many distinct sub-regions. Without proper advice, attacking the West Coast alone could burn up many years and a wad of capital. But testing the water with the assistance of a locally networked incubator is an affordable commonsense approach for smaller firms. Unfortunately, unlike our friends in Victoria, I don't expect to see our government making this option available anytime soon. So it will be up to individuals to take the initiative.
Technology firms with global growth ambitions must be looking to engage within Asia-Pacific over the next few years.  Apart from the sheer size of this consumer audience, at least half of global capital market activity springs from the region. New Zealand also occupies a privileged position with its free trade status with China and likely eventual agreement with the U.S. We must find effective ways to plug New Zealand technology firms (of all sizes) into this space now.