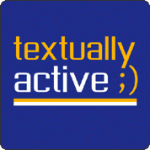 I've been resisting this for some time, but finally succumbed and opened an account at Twitter. And since Twitter now appear to have identified how they will make money, it's clear that the increasingly popular micro-blogging service is here to stay.
Described alternately as "narcissistic and self indulgent" or (predictably) "the next killer app", Twitter is like most things in life, there are pros and cons. If used judiciously it can be beneficial. It delivers me links to useful news and articles and it opens up another channel for me to share ideas. According to this explanatory webcast by O'Reilly Media, it's also a "mood meter" for whatever is going in your sphere of interest. On the other hand, I don't have any control over what I receive, once I subscribe to another user. So there are the vexing questions of truth and relevance. Do I really need all that additional information about somebody elses lifestream and how much of it is real anyway?!
But the really interesting part about Twitter is that it has the power to aggregate a huge global community. At present Twitterdom is largely confined to geeks, technophiles and early adopters. But that's exactly what you'd expect at this point in its evolution. I think that will change. What will make the difference is when other communities realise that Twitter can work for them too. For example, there are lots of third world countries where Internet access is poor but mobile phone access is ubiquitous. So what better way to keep in touch with friends and family, when back-packing, than by micro-blogging via your mobile. Maybe even criminal dictators like Mugabe will be unseated by Twitter campaigns in the future?
But what really sold me on joining up was two things. Firstly a friend introduced me to TwitterEarth where you can spot tweets from all over the globe. OK so it's a wee bit gimmicky, but it demonstrates how interesting new opportunities will spring up from the paradigm shift towards micro-blogging. Secondly I read a great article about how to use Twitter as a marketing tool. Suddenly I could see some value in it for me. It also occurred to me that Twitter is a great case study for the kind of mental transition our business will need to think about engendering as we push our own technology projects out into the global marketplace, such as our recently released site iWantMyName.
Looking forward to some "tasty Tweets" from you all over the Festive Season. And by the way, I promise not to squawk more than once or twice a day.