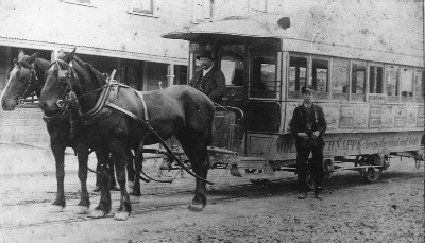 Infotech are reporting that a French firm has been identified as "preferred provider" for an integrated smart card solution across the Auckland region. If NZX listed local company Infratil misses out, it underlines the continuing struggle faced by local technology firms to secure major publicly funded contracts.
The Auckland Regional Transport Authority (ARTA) has been assessing tender responses for a much needed smartcard solution that would provide considerable relief for beleagured commuters in the City of Sails. But ARTA appears to have already flagged Thales as the most likely candidate in the project, which is reportedly valued at up to $100 million. At a time when everyone is concerned about preserving jobs, you would think that local contractors would receive favourable consideration. But – as in the past – local component is not a criteria for assessing public spending.
The stakes are high for the companies concerned. Wellington is considering extending to a region-wide solution and Christchurch is looking for a system that is compatible with whatever technology Auckland settles upon. The New Zealand implementations will also be excellent business case studies to support future export sales.
So perhaps the local technology is inferior? Not so. Last year Infratil, in a joint venture with ANZ bank, developed and launched the Snapper smartcard on its bus network across the Wellington region. Apart from some minor teething problems at the outset, the product has proven a success amongst Wellington's commuters and usage continues to grow. The swipe cards can be recharged periodically and also used for small purchases at convenience store outlets.
Perhaps the chief criticism of Infratil's solution involves concerns about monopolistic practices, because only Infratil buses currently have the Snapper technology installed. However that argument seems like a moot point given that ARTA have complete control over the scope of the solution for Auckland. Infratil will also draw upon the experience of it's Australian project partner, infrastructure giant EDI Downer. So there is little doubt about the vendor's ability to stay the course. Having eliminated the usual arguments – what is it that stops NZ public agencies from supporting local businesses? Outdated attitudes towards procurement of local technology should be confined to history.