GeniusNet is proud to host the ION e-Letter. ION is New Zealand's original virtual community for innovators, entrepreneurs, mentors and investors. ION is kindly supported by EGL and Revera.
WordPress Founder to Visit
Local WordCamp organisers are delighted that WordPress founder Matt Mullenweg will be keynote speaker at their mini-conference on 8th-9th August in Wellington. Matt launched the WP parent company at the tender age of 21. WordPress powers some of the world's most influential blog sites and his Silicon Valley tech entrepreneur success story is a fascinating one. Event updates can be found on Twitter @wordcampnz.
Virtual Expo Matchmakes ICT Jobs with Employees
Demand for  high end technical staff seems to be continuing in New Zealand despite the recession according to VirtualExpoNZ, who promoted their virtual showcase environment with a free expo to assist technology sector firms identify employees from around the globe. New Zealand technology success stories Endace and CatalystIT and recruiter 920 were amongst the participants. The online event was held on Thursday July 16th but short presentations from industry insiders are still available on the expo site. And if you need a global showcase for your product range, get in touch with the VirtualExpoNZ team to see how they can help.
http://www.virtualdemo.co.nz/exponz/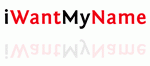 ION Spotlight – PocketSmith
Basic budgeting and financial management is not that hard, says PocketSmith co-founder Jason Leong, but the tools that are currently available are just not that easy to use. With this in mind, his Dunedin based developer team set out to create an online application that could help people sort out their finances. Pocketsmith recently got a very positive review in Lifehacker a well known gadget lovers blog and continues to build on their success in attracting users. The service looks particularly valuable for small businesses that need to pay close attention to cashflow forecasting.
Got an enterprising Kiwi tech story to share? I want your name! ION Spotlight is kindly supported by iWantMyName New Zealand's most innovative global domain registrar.
Geeks Gather for Games and Gadgets Fest
Unlimited Potential will present the annual Gadgets, Games and Geeks festival on Monday 24th August. The event especially welcomes start-up companies who wish to show off their new games or gadgets. A special guest speaker will be announced shortly. For updates follow @upnz on Twitter. Details on how to participate as an exhibitor or attendee are available here:
The Best Ideas Are Free
Marketing entrepreneur and self-styled digital optimist Ben Young has launched his first book. Described as a series of inspirational rants, Ben has many anecdotes and words of advice for folks looking to launch the next big thing.
ICEHOUSE Open Days
Auckland incubator the ICEHOUSE are running an open day jam packed full of useful business seminars and presentations aimed at assisting new ventures to the next level. If you can spare the afternoon of 29th July you won't be disappointed. Learn about what an incubator can offer your business and hear some war stories from those who went before. All activities are free including a networking session in the evening.
ION Member Profile – Aaron Davidson
Aaron was one of our very first sign-ups way back when. He is CEO of Simworks  an Auckland company established in 2001 and specialising in the development of innovative applications for mobile devices. Notably the company built and successfully distributed an early Symbian anti-virus application. There are now about 1.5 million users of Simworks anti-virus software across a number of platforms. Another Kiwi tech success story.
ION Homepage
You may have noticed that the ION homepage has had a change of venue. Due to a server being decommissioned at Auckland University we needed to quickly move our front page to a temporary WordPress site. All of the current forum and login links are available on the new page in the meantime however.