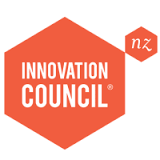 It seems like half a lifetime ago that myself and Annick Janson established New Zealand's first online community for innovators and entrepreneurs (ION). It was a clunky PHP forum site that we managed for hundreds of users thanks to the support of University of Auckland School of Business and Revera. After ten years and a couple of post-graduate research projects between us, we reluctantly moved on to other endeavours. But the need for a community platform did not go away.
So I was thrilled to discover recently that the NZ Innovation Council now has a community site on offer. The new site provides lots of fresh content about New Zealand innovators plus a discussion forum and event listings. In the tech world timing is everything and I guess ION was a little bit ahead of its time. I remember sitting through numerous dull meetings with risk averse public servants who just couldn't see the opportunity and chose not to support us (including one in particular who subsequently thought spending half a million on a boxing match was a great use of public funds – go figure). Judging by the list of sponsors now backing this new initiative, the change of guard at both NZTE and Callaghan has been a positive thing. </rant>
One of our first sign-ups on ION was a bloke working hard on building a little accounting software startup that you might have heard of. There was lots of great conversations on the forum and we helped a bunch of people. What we learned from our initial efforts in this arena was that valuable knowledge truly arises when you facilitate social engagement. In New Zealand we tend to work in silos, but only through collaboration can we create meaningful impact in the world. Online communities are part of the mix, because we need to push beyond the mindless dross of the big social platforms that do not have our interests at heart.
I commend the NZ Innovation Council for this initiative and encourage everyone to sign up and get involved by sharing ideas and content.
Paul Spence is a commentator and serial entrepreneur, a co-founder of Wellington, New Zealand based technology ventures iwantmyname and Polanyio and a mentor with Startup Weekends and Lightning Lab. You can follow Paul on Twitter @GeniusNet or sign up for a free weekly digest of startup, tech and innovation related events curated by him through New Zealand Startup Digest.