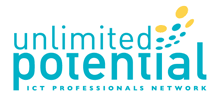 Its that time again already. Next week's Wellington to the World event (W2W) picks up where the inaugural event left off in 2008.
W2W is the leading annual showcase for New Zealand's digital innovation at a time when strengthening our entrepreneurial ecosystem has never been more important and topical. The event gathers technology innovators, entrepreneurs and investors for product pitches, new ideas and networking.
The theme for the event is "Going Global with Your Tech Business". If you are a technology entrepreneur or investor you should be at this event. Speakers include Richard MacManus, founder of ReadWriteWeb and one of the world's most influential tech bloggers. Nanotechnology researcher and Young Scientist of the Year, John Watt will also be there. MC for the half day event is Ben Young, author, entrepreneur and marketing wunderkind.
Registration is essential. You can find programme details here: