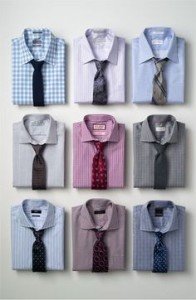 Last week three iconic local retail brands shut their doors in my city. Whilst traditional "bricks and mortar" retailers continue to blame their demise on the growing threat from online, the real threat is complacency in the face of a changing market. But it's an issue that e-commerce businesses need to be mindful of also.
Listed on the New Zealand stock exchange, Kirkaldie and Stains had an amazing history catering for high-end retail in the capital city. The firm was started in 1863 by a pair of immigrant entrepreneurs and is one of the oldest surviving retailers in the country. But the writing has been on the wall for some time, with ongoing financial losses and flagging share price. Subject to shareholder approval, the company will be acquired and re-branded by Australian retail giant David Jones.
The historic Bank Arcade is one of the few tasteful retail venues in the region. Longtime tenant Rixon Groove was an upmarket shirt and tie retailer and manufacturer that opened to much fanfare in 1991, catering for inner city businessmen and office workers. I often walked past that tiny shop and noticed, unlike its busy neighbours, there was sadly almost never a customer in sight. With the price of a shirt hovering around $200 and fashion trending away from formal attire in the workplace, it's not hard to see what went wrong.
Shoe retail is sometimes regarded as the most competitive category, but boutique shoe store Minnie Cooper was always a hit with the ladies. Rather than go the way of the other dinosaurs, the business has elected to close its stores and go 100% online. They will continue to face huge competition, but without the substantial overheads of a high street presence. It will be tough, but least Minnie Cooper is attempting to adapt to the changing market.
Online businesses also face challenges and must be prepared to adapt and innovate. Customers online are fickle and have the attention span of a small fruit fly. Barriers to entry are relatively low and very few online retailers have a natural monopoly in their market. So e-commerce properties that fail to remain fresh and relevant have a limited lifespan in cyberspace. Addressing a huge global market is a far more interesting proposition, but shirts and ties all look much the same. Clearly differentiating your product offering against dozens of competitors requires a lot of imagination.
Paul Spence is a commentator, technology entrepreneur and is a co-founder of iwantmyname, a New Zealand based global Internet venture. You can follow him on Twitter @GeniusNet