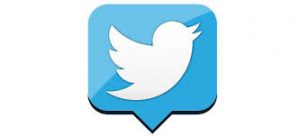 There's no doubting that, in terms of social impact, Twitter has been a shining beacon of light in a world of largely vacuous and self-absorbed social media content. Therein lies its strength. But considering that the company has received over $1 billion in venture funding since 2007, you would think they might have settled upon a viable business model by now.
Legions of internet commentators have already weighed in on whether or not Twitter can ever salvage a real business from its existing offering. I hope they can. Twitter is my preferred outlet for social media content, for a number of good reasons. It allows me to receive, share and comment on high value content whilst retaining a degree of privacy that is not offered by other services.
But a recent article in Inc illustrates that Twitter has a problem of perception. At present it is not clear to potential new users whether or not Twitter will evolve into anything other than a "stream of consciousness". So there might be a finite limit to how far Twitter can grow. That's not a problem for me in the least, but it will be a problem for Twitter's investors. There is a certain irony however in suggesting that in order to innovate, grow and survive, Twitter must become like the other big platforms. Arguably Twitter already has many platform features. It connects content creators with consumers and allows a certain amount of freedom in terms of user curation. So the next step might involve further reducing the friction for users to find the best content.
Twitter may be smaller than other social media services, but it packs a lot more more punch. Twitter users tend to be better educated, more affluent and (importantly for advertisers) three times more likely to follow their favourite brands online. Pundits complain that the current round of Twitter tweaks will not be enough. But I tend to disagree. You don't turn around over 300 million users in a single day. Transformative change for the Twitter's business model is necessary, but will take time. Experimentation and testing are part of that process.
Paul Spence is a commentator, technology entrepreneur, a co-founder of iwantmyname (a New Zealand based global Internet venture) and a mentor with Startup Weekends. You can follow Paul on Twitter @GeniusNet or sign up for a free weekly digest of startup, tech and innovation related events curated by him through New Zealand Startup Digest.