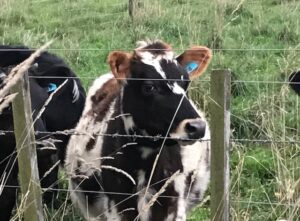 What do a vegan Middle Eastern prince and a Singaporean cheese maker have in common? Not a joke. In fact it's a rather serious question for New Zealand. Earlier this year Saudi based KBW Ventures invested over US $3 million in a "seed" round backing a company that claims to have developed a proprietary technology for producing milk from bovine mammary cells, by hosting the live cells within a laboratory bioreactor. The long term implications of this technology for the New Zealand economy are obvious.
This was the second tranche of funding for Singapore based TurtleTree Labs within six months. It is probably no coincidence that the first round was achieved just prior to lock downs due to the global pandemic. The increasing interest in lab raised food comes at a time when food security is under the spotlight more than ever. It has now become clear how easily global supply chains can be impacted in a crisis. No doubt these emerging technology stories are also of great interest to the food obsessed and security conscious residents of Singapore who currently import the vast majority of their food resources, due to very limited space for agriculture on the island.
Consumer preference is also tipping towards food sources that are less impactful on the environment. TurtleTree founder Fengru Lin claims that their future product will achieve 98% less carbon emissions than regular cow milk (and that's without even considering other bovine greenhouse gases). With waterway degradation and groundwater quality under threat from a bloated and insufficiently regulated dairy industry in New Zealand, there's a pent up demand for greater product sustainability. This only goes one of two ways. Either agricultural nations clean up their act and get on board with new food tech or they suffer enormous losses when the basis of global protein production gets hugely disrupted.
Celltech may not yet be scalable or widespread yet – but it's only a matter of time. There will no doubt be many more cellular technology companies to follow TurtleTree and eventually technologies for growing lab based food will be licensed widely and become ubiquitous and more acceptable to consumers. That poses an existential threat to nations such as Australia and New Zealand for whom a very large section of the economy rests on animal based protein production.
Paul Spence is a commentator and serial entrepreneur, a recently exited co-founder of a New Zealand based technology venture, a co-founder and director of Creative Forest and principal at GeniusNet Research. You can follow Paul on Twitter @GeniusNet or sign up for a free weekly digest of startup, tech and innovation related events curated by him through New Zealand Startup Digest. Paul is a co-author of the Entrepreneurship Manifesto 2020.
Photo Credit: Renea Mackie