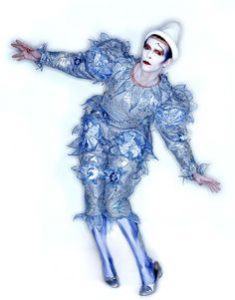 Let's face it, last year was a pretty shit year for fans of popular music and culture. I don't care what the statisticians say, the catalogue of highly talented stars that made premature exits in 2016 was exceptional and shocking. However the media were (mostly) too polite to mention that the collective drug consumption of the dearly departed probably supported a number of small South American nations' economies throughout the 1970's and 80s. All tragic losses, but perhaps not entirely unexpected.
Less predictable was the outcome of the U.S. election, a result so unpalatable that we can only hope that the American political establishment will find a way to put matters right, before there is a very nasty accident involving long range armaments or fiscal collapse. One way or another, I very much doubt Trump will see out his four year term. The Brexit debacle was equally disturbing and was also another example of a poorly informed, inward looking minority being allowed far too much influence. But of course it would not be democracy if we excluded people with double-digit IQ and questionable heredity from voting.
At a time when irrational fear, regional isolationism and misguided notions of nationalism seem to be taking root globally once again – it is important that thinkers give voice to their concerns loudly and often. Important because intellectualism usually becomes an early victim of the mob, when rational thought gives way to populism and slogans. History repeatedly shows us that this never ends well.
So I was at first encouraged when I read this opinion piece on how we all need to work together to create a sustainable economic future for New Zealand. Whilst I certainly agree with the sentiments, I disagree that this approach is predicated on Auckland as the "centre of innovation" for New Zealand. In fact the problems of Auckland are analogous to arterial thrombosis. If the heart fails, the entire body will die – and that's a big issue for all of us in New Zealand. Regional relationships and complex networks are the better approach, as I have discussed previously, with regional linkages and multiple innovation hubs.
For my part this year, I intend to continue to connect entrepreneurs and innovators from across New Zealand and abroad and to contribute economically by working on growing the businesses we have under the GeniusNet portfolio and (hopefully) add one or two more during the year. I will also continue to speak out on issues, especially those that relate to economic development. It is about time the citizenry had greater influence over decisions than those self-serving politicians whose main aim is building grandiose edifices to themselves. Here's something good from 2016 that gives the world hope in this regard. Thanks Audrey.
Paul Spence is a commentator and serial entrepreneur, a co-founder of Wellington, New Zealand based technology ventures iwantmyname and Polanyio and a mentor with Startup Weekends and Lightning Lab. You can follow Paul on Twitter @GeniusNet or sign up for a free weekly digest of startup, tech and innovation related events curated by him through New Zealand Startup Digest.