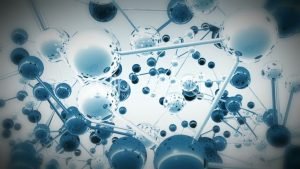 Instructing the Super Fund to channel $300 million of investment into emerging tech firms, as well as a recent call for delivery of a "deep tech" incubator to assist commercialisation of public funded research in New Zealand, illustrates that the government has been listening to the concerns of the high tech business community around the need for greater support in the commercialisation of knowledge. Health, environment, food production, robotics and AI – there are many problem areas in which we can excel.  But whilst a broadening of activity in the innovation ecosystem must be seen in a positive light, new entrants may face an uphill battle.
Some say that government involvement in the sector is long overdue. Not a month goes by without the media reporting the departure of a promising high growth, high tech firm such as Rocket Lab, for example. The paucity of follow on capital and expertise available locally is often quoted as the culprit. Successive previous governments failed to address the problem due to being ideologically opposed to what has sometimes been unfairly branded as corporate welfare. But interestingly the most vocal critics of incubation and government directed investment funding tend to be wealthy and well-connected individuals who have no problem sourcing capital for their own ventures.
Since the public purse is already funding universities and research organisations in one form or another anyway, is it really such a stretch for government to facilitate obtaining an economic return on those investments? Those who mutter in their beards about "level playing fields" should take a look around. We are losing the battle with our neighbours in the Asia-Pacific region with whom we compete for capital and talent. Australia, Singapore and Korea all provide substantial support for startups and the commercialisation of publicly funded research.
So where does that leave New Zealand with its newly rediscovered enthusiasm for investing in science and technology commercialisation? Well there was an additional most welcome announcement this week of new funding for an existing body that has already made considerable inroads into surfacing promising research and turning it into businesses. That seems to foreshadow where government thinking might be heading in terms of who is now best equipped to develop a formal incubation programme.
But research commercialisation is actually a network optimisation problem involving many and diverse stakeholders. A post graduate study that I conducted on this topic a few years ago is still relevant. The most creative ideas and opportunities are found at the boundaries where disparate networks overlap. Hence the direction we are heading with, GeniusNet. It is therefore absolutely essential that we have an open innovation based ecosystem and a diversity of players in the incubation and commercialisation marketplace, if we are to lift our economy up the value chain.
Paul Spence is a commentator and serial entrepreneur, a co-founder of New Zealand based technology ventures iwantmyname and Creative Forest and principal at GeniusNet Research. You can follow Paul on Twitter @GeniusNet or sign up for a free weekly digest of startup, tech and innovation related events curated by him through New Zealand Startup Digest.