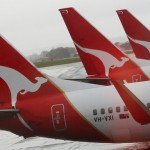 My annual escape to the West Island always provides plenty of food for thought and this visit has been no exception. Australia is a nation of rule makers, a trait complicated by the fact that there are both federal laws and those laid down by state governments – and they sometimes do not align comfortably.
Australian Prime Minister Julia Gillard is under seige at present after ushering in new taxation regimes aimed at redressing both climate change and mineral exploitation rights. The Minerals Resource Rent Tax takes a small percentage of the billions of dollars of profits generated from mineral extraction and redirects it towards infrastructure projects and social needs. It's a brave effort in wealth redistribution by a government with a wafer thin parliamentary majority. The new Carbon Tax creates an impost on the 500 largest polluters in the "Lucky Country" and will largely be passed on to consumers, although it will be rebalanced to a large degree by tax reductions for small business and low income earners.
In a bizarre move, the Queensland State government is in the process of taking the federal government to court, to oppose the resource tax. Queensland has been one of the biggest beneficiaries of the infrastructure spend up that has helped keep the Australian economy bouyant throughout the GFC. The Sunshine State is brimming over with new roads, bridges and public amenities such as the $2 billion regional hospital construction about to get underway north of Brisbane.
Opposition leader Tony Abbott is reveling in the negative media attention, with an election looming next year however. It's payback time after being narrowly defeated at the polls last time around and therein lies the worry. Abbott is a conservative, former Catholic seminary student turned political hack, famous for rolling his predecessor in protest against his own party supporting a carbon emissions trading scheme. Abbott has a short fuse and a penchant for firing up the red-neck right. He recently called foreign asylum seeking boat people "un-Christian" for immigrant queue jumping and wants the Navy to turn back boats on the high seas by force ( a position that reportedly horrifies senior military analysts). His latest gaffe was to elevate the New Zealand government as a shining example of economic management, when all our performance indicators in fact remain below that of Australia's.
It remains to be seen who will be making Aussie's rules after the election in 2013. Whatever the outcome, we should take note of Gillard's formula for addressing social and environmental concerns in the context of Australia's windfall from the minerals boom. Our own government has recently backed away from acting likewise in terms of our wealth-creating but polluting commodity based primary industries. Perhaps we should review that stance in light of Australia's approach.