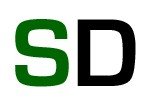 It has been a busy year, but I always manage to keep some time free for an important project close to my heart. It involves curating content for the New Zealand StartupDigest. The weekly publication provides a quick reference summary of all the best start-up, technology and innovation events across New Zealand.
StartupDigest was co-founded by Chris McCann who describes himself as an "entrepreneurial activist". Based in the heart of Silicon Valley, Chris has managed to motivate around 50 writers, entrepreneurs and fellow activists from around the globe to contribute all of the event content that goes into the various digests each week. It's a much needed (free) service that helps everybody to connect within the tech start-up ecosystem.
You can subscribe to StartupDigest by selecting a country, city or university community that interests you. It is also possible to subscribe to specific verticals such as green tech or mobile, for example. This week's NZ StartupDigest is available here. If you have any start-up, technology or innovation related events coming up in 2011 we'd love to hear about it. There is no cost for listing an event and it's a great way to connect with hundreds of people interested in the tech start-up scene.