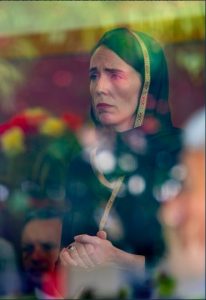 Who would have imagined that New Zealanders would ever have to endure such a day of horror and pain? Whether we like it or not, life has changed forever for us. Terror has reached our shores and our hearts are breaking for everyone affected by this despicable act. But how did we ever allow technology to empower this vile behaviour?
I abhor bullies of all kinds. In 2017 my eyes were opened to the brutal reality of distorted social media when I was the victim of an orchestrated and one-sided gang-bang led by someone from the rabid "woke left" who (somewhat ironically) spoke flippantly about "truth in a post truth world". That experience now seems insignificant compared to what happened in Christchurch, of course. But the lessons regarding the abuse of power and acceptance of a culture of intolerance empowered through online media are not dissimilar.
The same cadre of desparados have gleefully seized upon this grim episode and used it as a clarion call to politicise all manner of perceived ills relating to our social history. I find that highly offensive and insensitive at a time when people are trying to grieve together and build bridges. Yes, we have more work to do on race relations and social equity. But in relative terms we have historically made more progress than almost any other nation on Earth that one cares to name. One madman from outside our country cannot undo this reality; so we certainly should not allow incoherent, petty political activism to divide us.
But thanks to technology, we have allowed the bullies to grow and thrive. Extremists of all hues have invaded our psyche because of out-of-control, propaganda laden platforms that have little respect for statehood, decency or privacy and to whom we have foolishly handed over control of our lives. How is live streaming of a mass murder acceptable in a civil society? Why are extremists left unchecked to promote an online agenda of evil even after complaints have been laid? Powerful AI technology already exists that can quickly flag bad behaviour online and identify suspicious communications. How did authorities not know about this individual?
I have never operated a "FaceBorg" account and these events only strengthen my resolve in this regard. Resistance is NOT futile! We should not allow our political discourse to be controlled by fanatics from anywhere on the political spectrum, nor by faceless American corporations lacking ethics. Why do governments continually fail to act on this? If you think I am a lone voice on this topic – look around and do some reading. Calls for curbs on mega-platforms are growing daily.
We do not always need to agree on everything. But that does not prevent us from engaging in rational debate. Now more than ever we must protect freedom of speech, support an independent and balanced media and promote the lost art of intelligent public discourse. And we must no longer provide platforms for the divisive rhetoric of bullies and intolerant fanatics – irrespective of their political persuasion and views.
I'm pleased to say there is a better way. A few days ago, flanked by heavily armed police, I stood proudly with my teenage son and a few others outside our local mosque and participated in a moment of reflection with the entire nation. It was a small act of acknowledgement, but it gave me hope. Young people have the most to gain by drawing strength from one another and moving forward to build the future world that they want to live in. A world that values and respects both cultural diversity and diversity of thought.
* These are my personal opinions and not the views of my employer or any other organisation that I am affiliated with.
Photo credit: Christchurch City Council