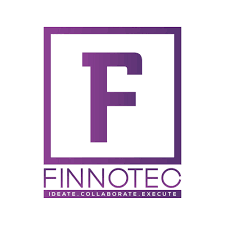 After missing the previous two events due to timetable clashes, the planets aligned and I finally made it to this year's Finnotec event. With some important partnerships now sorted and a bunch of thought-provoking speakers in hand, Binu Paul from Savvy Kiwi, the driving force behind the event, has ensured Finnotec will remain New Zealand's prime conference for all things FinTech related.
With payments technology being an important aspect of my previous venture, I thought that I possessed at least a rudimentary knowledge of what goes on behind the scenes in traditional financial processing systems. But the high quality speakers at Finnotec soon made me realise that I had a lot more to learn. The annual one day conference has become an important "clearing house" for accessing regulatory knowledge, business networking and a nice showcase for emerging talent in a category that barely existed a decade ago.
I was especially impressed by speaker Cathryn Lyall, who clearly has a huge depth of experience across the FinTech space. A board member at Deutsche Bank UK and with 30 years in a variety of roles across capital markets, including as a market floor trader, ex-pat Aussie Lyall is undoubtedly well placed to be an investor and advisor in Fintech. The big takeaway from her talk was about the urgent need for Fintechs to "create real value" for customers in a crowded marketplace where users already get a lot of their services for free from the incumbents.
So courtesy of Rewired the new Xero co-working space, we enjoyed a number of presentations from some hot new startups that have been making waves in our local FinTech scene. Here's a quick run-down from the showcase:-
MyCap Markets – A blockchain based private share management offering complete with a secondary market platform. Solving the problem of liquidity for shareholders of smaller, unlisted companies.
Kernel – A data driven approach to index investing with a digital tool kit that helps customers make informed decisions.
Transactional AI – Using AI to analyse consumer spending behaviour and better inform lenders. One of the shining stars of this year's Kiwibank FinTech accelerator at CreativeHQ and a favourite with the Finnotec crowd.
Planolitix – A financial cashflow diagnostic Saas offering initially aimed at financial advisers. Anything that banishes spreadsheets has got to be good, right?
First AML – Simplifying dealing with the obligatory and burdensome administration around anti-money laundering legislation. Solving a real pain point.
Relay.AI – Back in the day it was called "factoring", but this startup digitally reduces waiting times for businesses to receive invoice payments.
Overall, a thoroughly informative and engaging day out with a diverse group of highly dedicated players and supporters in New Zealand Fintech. Harmoney, Westpac Ventures, Paymark, Xero and UK DIT deserve compliments for having the foresight to back this event. With a little more community curation and the continuing support of FinTechNZ, this event can only get bigger and better as the industry grows.
Paul Spence is a commentator and serial entrepreneur, formerly a co-founder of New Zealand based technology venture iwantmyname,  a co-founder and director of Creative Forest and principal at GeniusNet Research. You can follow Paul on Twitter @GeniusNet or sign up for a free weekly digest of startup, tech and innovation related events curated by him through New Zealand Startup Digest.