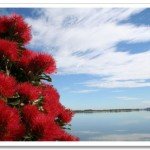 I'm pleased to report that (in stark contrast to 2007) this year was filled with achievements and a reaffirmed sense that our ideas on knowledge sharing and community building have even more relevance than ever before. This year also saw some big changes on the political landscape and darkening clouds of recession wrought by the purveyors of greed who suddenly found the debt taps had been turned off.
On a more positive note, with the mainstream embracing cloud computing and social media, there was mounting evidence of a paradigmatic shift towards conceptualising the Internet as an all encompassing virtual operating system. The hope is that creative digital enterprises that generate real value will survive beyond the nuclear winter.
Teaming up with some talented guys to form domain industry technology services provider ideegeo was certainly the highlight of the year and the fulfilment of a personal ambition of mine. The new company is an umbrella for a number of interesting spinoff projects, the first of which is iWantMyName our global domain registrar site. Strategising how we use this venture to leverage the aforementioned paradigm shift will occupy much of my time in 2009.
I was also invited to join the Unlimited Potential committee and was consequently able to put my organisational skills to good use helping another talented team to bring several key projects to fruition. UP is Wellington's leading provider of live networking events to the technology community. I obtained a huge amount of satisfaction from project managing our wonderfully successful final event for the year – Wellington to the World and establishing a template for future advances.
But despite being rich with all this enthusiastic talent, New Zealand continues to suffer from being somewhat removed from the global epicentres of technology investment. Sometimes we are so busy even that we forget to chat to our neighbours and colleagues across the fence. We hope UP events in 2009 will continue to build a sense of community in the technology sector and catalyse new connections and creativity. We hope too that the change in government will result in the development of a truly inspirational national blueprint for innovation that retains incentives for research and development.
Most importantly, 2008 has been a year for many new friendships as a result of participating in the business and being actively engaged in community events and even social media channels like Twitter. Best wishes to all readers and their families. Keep safe and be well over the festive season.