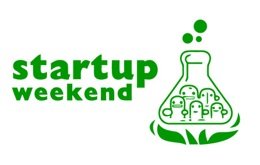 Wet weather and some rumbles from the earth were not enough to put a damper on Wellington Startup Weekend special social enterprise edition in 2013. Teams rapidly coalesced around various ideas for social ventures and the hard work of crafting a business proposition in the short space of 54 hours got underway.
As entrepreneurs, what is our most pressing task? The most important role of an entrepreneur is TO LEARN. Starting up a new business is a crazy experiment. You have a hypothesis, you test it out and then you adjust according to what has been learned (or you stop altogether). That is the essence of a scientific approach to customer development and customers/revenue are ultimately the life blood of any enterprise. There is no magic formula apart from hard work.
Startup Weekend offers a microcosm of the venture development process. It's primarily an opportunity to learn from and network with a wide range of people who you can potentially work with in the future. Most participants don't walk away with a big prize or a viable long term business. If that is your primary goal, you are probably in it for the wrong reasons.
But here's a few tips for polishing up your fantastic Startup Weekend idea.
Judging revolves around three main themes. Business model, validation and execution. Do not expect to have perfected any of these by Sunday evening.
Model. Sustainability is the key. Demonstrate that you can potentially offer a product or service that is both financially profitable or sustainably delivers on social objectives. Why would you invest many hours of your valuable time into a venture that cannot feed itself?
Validation. Judges love to see that you got out of the building and tested your ideas on others. Your Mum's opinion doesn't count. Talk to strangers in the street, competitors, suppliers, potential partners and anyone who can give you a subjective viewpoint. Get some online surveying going. Where is the demand? Does your idea suck or sing?
Execution. You don't have to close any sales deals or have a fully functioning web app by Sunday evening (although many teams have certainly achieved extra credit for this at previous events). But if you have a cohesive team, a good story and some kind of "minimum viable product" or prototype concept to demonstrate, that will impress the judges a lot.
Social Media. Finally an extra tip. Startup Weekend is all about knowledge sharing, networking and community. Extra brownie points for those teams that have been actively generating buzz through social media throughout the weekend. If you don't have those skills yourself, get someone on the team who does and learn from them – fast. Building an online profile is essential for scaling any kind of business – social enterprises are no exception.
Best of luck!
Paul Spence is a commentator, technology entrepreneur and a co-founder of iwantmyname, a New Zealand based global Internet venture. He's also a veteran of eight ten Startup Weekends as an organiser, mentor, sponsor or player and was a judge at Wellington Startup Weekend: Social Enterprise in 2013. You can follow him on Twitter @GeniusNet